It isn't easy to buy Christmas gifts for toddlers. Last year my daughter, L, asked for 'a pink balloon'. That was a fairly easy request to fulfill. This year her list has been a bit more ambitious – the difference between a two and a three-year-old I guess.
I try to balance gifts that she will like with gifts that are useful and that will still be in use a year later – I hate having a house full of plastic tat that she will never play with again.
With that in mind and with Christmas fast approaching, I thought I would put together a list of some of the best Christmas toys for toddlers.
1) A bike
This has to be one of the best Christmas gifts for any child, not just toddlers! Bikes are a great gift and you're guaranteed that your child will use it more than just the week after Christmas.
I think every child should be taught to cycle, it's a great way for them to exercise and keep fit and it's so much fun. Bikes for toddlers are an excellent gift as you can find one to suit almost any budget.
We chose to skip the stabiliser stage and our daughter went straight to a balance bike when she was two. Balance bikes negate the need for stabilisers, tricycles and parent handles. The whole point of a balance bike is that your child can ride it alone – initially walking with their feet on the floor, then building up to gliding.
Balance bikes teach them to steer and the art of balancing the bike, so that the only thing missing is pedals! You can read more about the benefit of balance bikes here. Using a balance bike should then make the transition to pedal bikes even easier for your toddler, as she will only need to add in one extra skill.
There are pedal bikes available for toddlers from age 3 upwards, but it's probably best to start with a balance bike if your child hasn't previously ridden a balance bike or is under 3. Do remember that you could take the pedals off a pedal bike to turn it in to a balance bike if you want to increase its longevity!
The budget option
You can get a starter balance bike for about £30. Toddlers first learning to ride often don't have a lot of respect for the bike, so consider whether that would bother you before buying an expensive one.
Personally we went cheap for our daughter's first bike and have no regrets about that as she initially had a tendency to just drop it on the ground when finished riding, so it has a fair few scrapes!
Toddlers grow quickly so make sure you get a bike that has adjustable seat and handle-bar height – the child's feet should be flat on the floor when sitting on the seat of a balance bike.
The deluxe option
Say 'deluxe child's bike' in most cycling circles and someone will come back with 'Islabikes'. Islabikes make lightweight, specially constructed bikes that have been specially designed to make it easy for even young children to learn to ride. They have a balance bike for age 2 upwards and a range of pedal bikes for 3-year-olds and up.
They're not cheap – starting from £169.99 – but they're built to last, so they can be handed down to future children or sold – there's a strong second-hand market for them and they hold their value well.
2) Construction kits
Toddlers love to build and any sort of construction kit has to be one of the best Christmas toys for toddlers. Too young for Lego, there are still plenty of options for them and as they grow their models will grow too.
My daughter got two bags of basic blocks when she was a baby. She's now 3 and she still plays with them most days. She's gone from stacking one or two blocks to building castles, prisons, towers and bridges. It's now time to pass those blocks on to her baby brother, so for Christmas this year we'll upgrade to Magna-tiles to let her start building more complex structures.
The budget option
For young toddlers, simple wooden or plastic building blocks can be their introduction to the world of building. Most children initially start stacking blocks one on top of the other, but as their imagination expands so will their structures. These blocks give a good introduction to basic physics as toddlers work out how to adapt models so they are more stable.
The deluxe option
For older toddlers or those ready to progress beyond more simple towers, magnetic tiles are a great option.
The best known brand is Magna-tiles, but there are lots of options available at different price points. Essentially they are plastic tiles with magnets on all sides so that they can be fitted together any way that the toddler desires.
The main difference between the more expensive and cheaper brands is the strength of the magnets and thus the durability and complexity of models that can be built, although cheaper brands are working to improve this and are starting to rival Magna-tiles.
I'm part of a large mum's group and am assured that toddlers who received Magna-tiles last Christmas still play with them every day. They also have the advantage of being portable and quiet; desirable traits in toys for toddlers!
3) A kindle-fire for kids
I've written a detailed review of the kindle-fire for kids in the past but, in a nutshell, it's a tablet that gives you complete control over your child's screen-time – including daily time spent, content accessed and time spent on educational vs fun activities. It also comes with a kid-proof case and there are some fantastic educational apps for toddlers on it.
I realise that some people may have objections to screen-time for toddlers, but L's kindle-fire has been brilliant for keeping her entertained on long car journeys and on those challenging mornings when she decides to get up at 5am!
She got it when she was two and still uses it all the time over a year later.
4) Playmobil
My brothers had playmobil when we were little and I still remember how much we used to love playing with it. There is now a preschool version for toddlers three and over and more extensive sets for older children.
I have to be honest and say that L got the 'older' sets when she was two, but she was long past the stage of putting toys in her mouth by then and we played with her to start with, so she wasn't unsupervised. However, this is very much a personal choice and manufacturer age recommendations should be considered when buying for your child.
L has pirate and stable sets and they have really brought out her imagination. I love hearing her playing with her playmobil and I learn a lot about what she's thinking from what she acts out with her toys. It always makes me laugh as her pirates all work together, take turns and share the treasure!
Playmobil makes a great Christmas gift for toddlers as the sets come in all sizes, so there's one to suit almost any budget.
5) Something special just for them
If you're still not feeling inspired, then get your toddler something they will never forget, something just for them. L absolutely loves her 'Little Girl Who Lost Her Name' book and has read it so many times, but still gets excited when her name is revealed at the end!
Not on the High Street has some lovely personalised gifts for young children and you can find things to suit a range of budgets.
Some of my favourites are the personalised rocking chair, colouring adventure, personalised ride-on racing car and the 'Letter For The Littlest Bear' book. Any of them would make a keepsake that your toddler will treasure for years to come.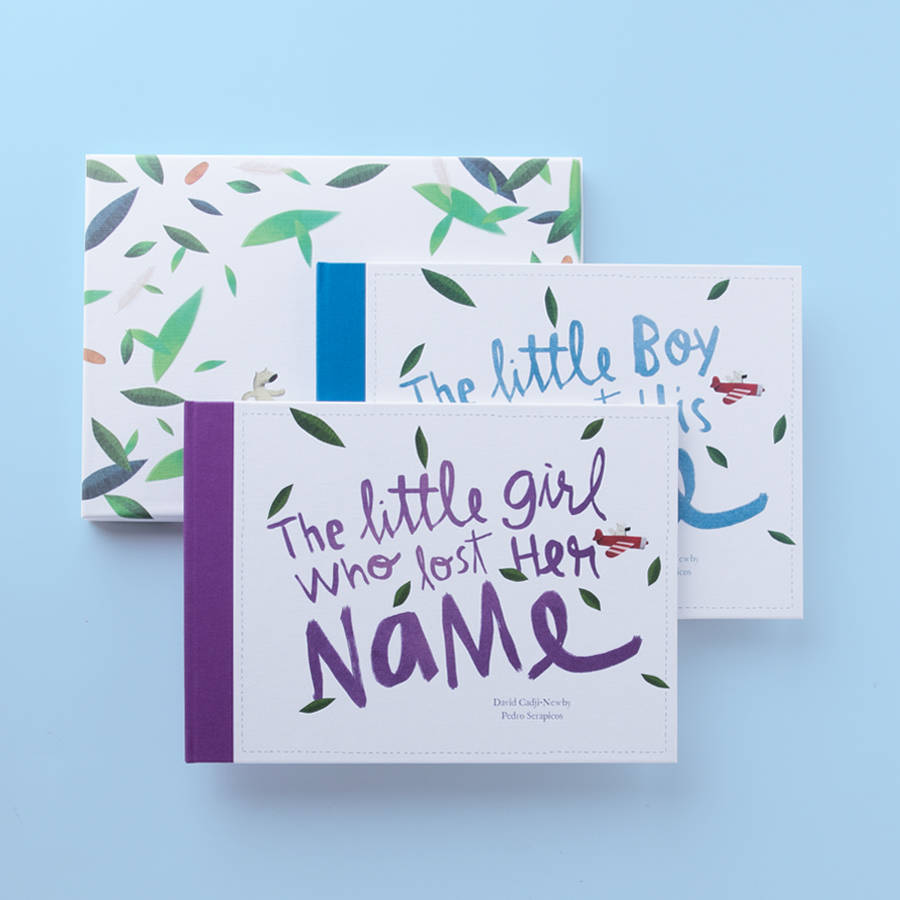 It's not the money, it's the time you spend that matters
We have a little tradition in our family, that each day at dinner we go around and we say what our best and worst bits of the day have been. L loves this and is usually the first one to initiate the conversation.
Last Christmas she got lots of lovely gifts from us and from her family and friends. She was really lucky. When she said her best bit of Christmas day though, it was nothing to do with what she'd received. She said her best bit of the day was 'mummy and daddy and me having snuggles on the couch'.
She loved her presents, but what she cared about more was us spending time together. I so hope that you've found these suggestions for Christmas gifts for toddlers helpful, but please remember that your toddler won't remember what he got for Christmas, so don't worry too much about what you buy – all that really matters is the time you spend with them.
Please follow me on social media!